Calisthenics Foundation Program
Calisthenics Foundation Program är ett träningsprogram som gör dig starkare inom grunderna i träningsformen Calisthenics.
Calisthenics training that challenge you in a new way
Calisthenics Foundation Program is a training program with focus on exercises that challenge the body as one unit. Build strength, mobility and stamina thanks to effective Calisthenics training. 
Training to develop
Get challenged with Calisthenics exercises
Video Instructions
Videos to the exercises to perform them correct
Bodyweight Strength
Exercises in Calisthenics and bodyweight training
Avaliable online
Avaliable on all devices and in Web App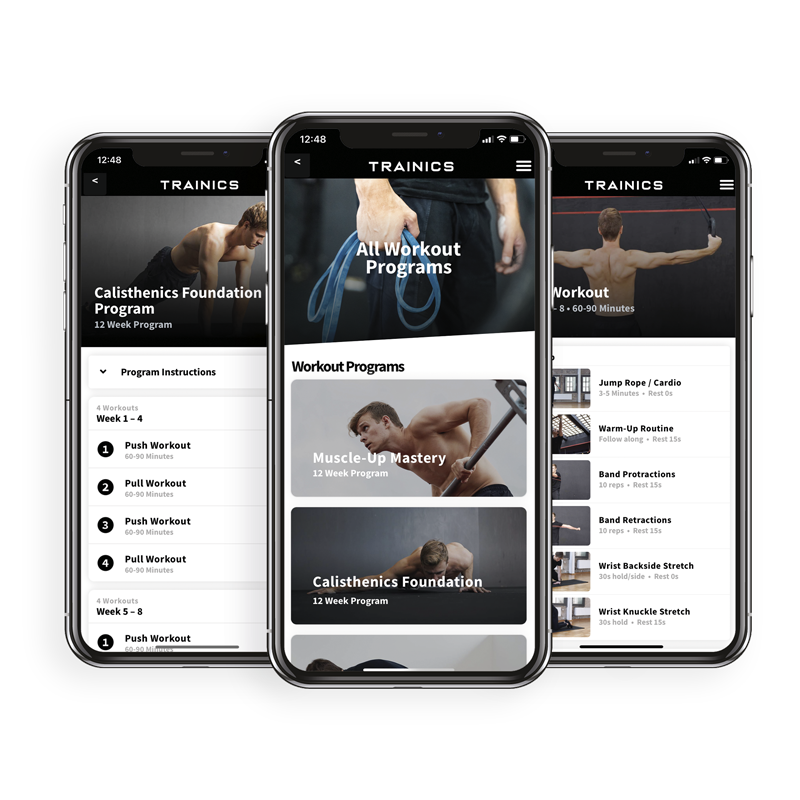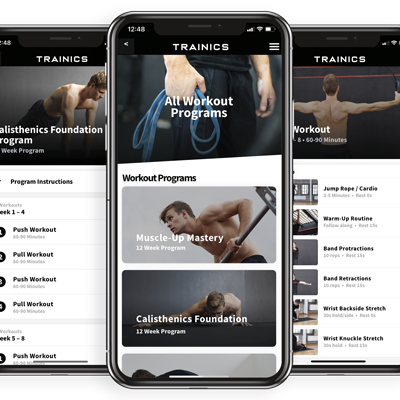 This is Calisthenics Foundation Program
Workout Programs - Here we focus on strength, mobility and endurance using your own body as primary resistance. The program is both for you who already train Calisthenics as well as you who have been training at a gym for a year or so and want to try something new.
The plan  - You workout four days per week. The foundation program is split into three phases of four weeks with exercises that gradually get tougher. Every workout has a warm-up and a carefully planned training plan.
Why Calisthenics Training?
Calisthenics is a form of training with the purpose to get strong in relation to your own bodyweight. By utilizing your own body as resistance we build strength, body control, coordination and endurance, to name a few positive aspects. All this, as well as learning new moves that you never thought was possible! With our Calisthenics Foundation Program you will try new exercises that challenge you in many ways. We have carefully planned the sessions so that you only have to follow the plan.
What equipment do I need?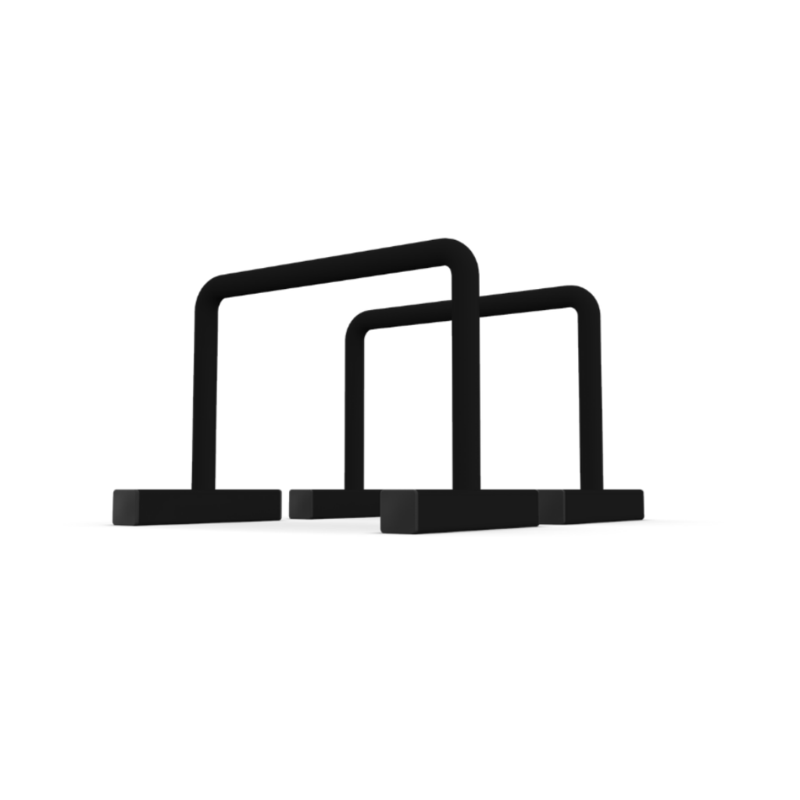 P-Bars
Parallettes or p-bars at optional height

Roman Rings
Rings that are adjustable
Pull-Up Bar
Something to hang onto with room above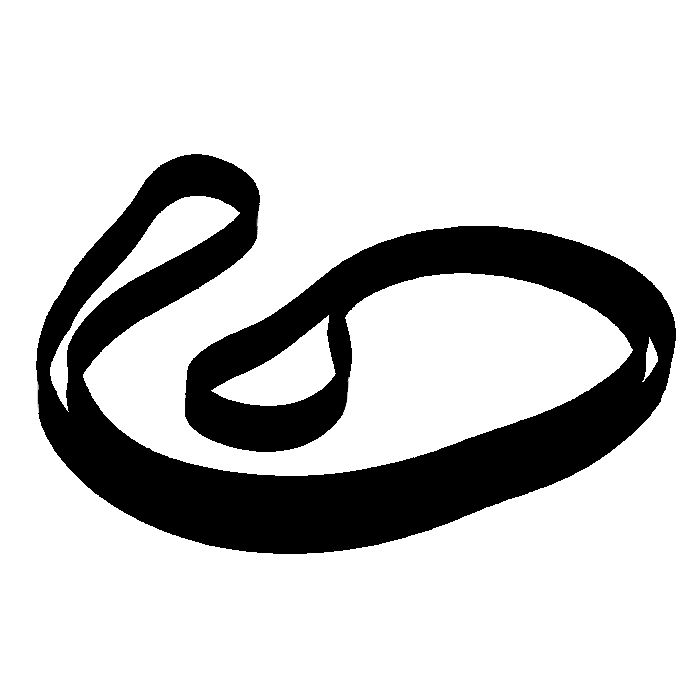 Band
Long resistance bands in various resistance.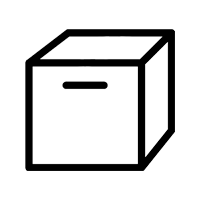 Box
Long resistance bands in various resistance.
Your level - To get the most out the program you should at least be able to do: 12 push ups, 8 dips, 5 pull ups and 30s handstand to wall. Do you wonder if the level will work for you? Get in touch with us.
Alternative exercises - Throughout the program you can usually regress the exercises to perform them at your level. Choose the level that fit your level.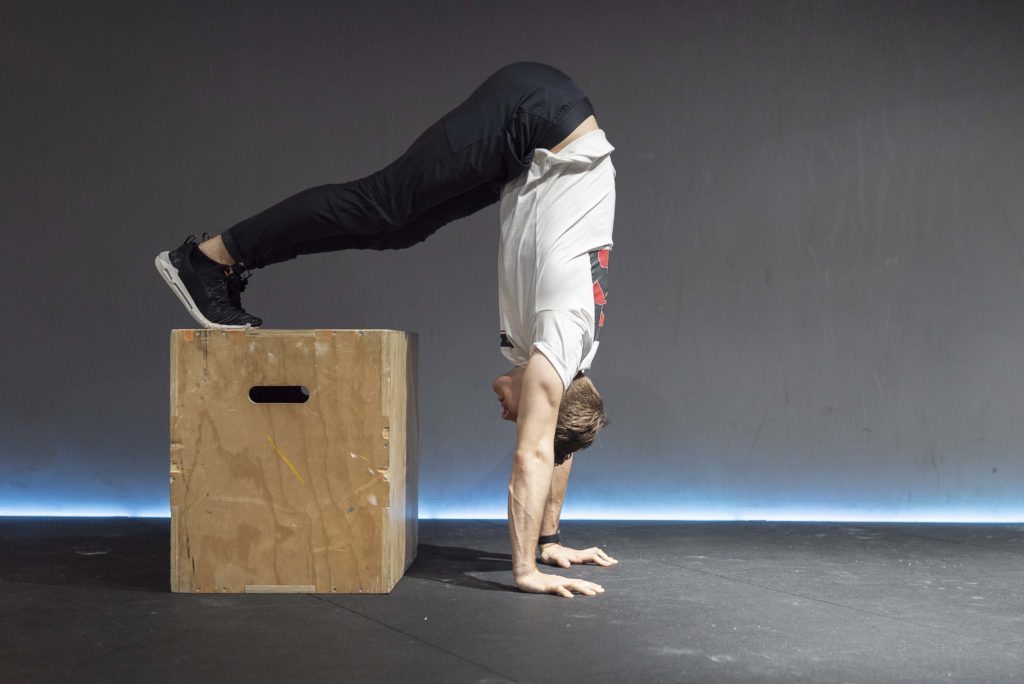 Calisthenics Foundation Program
399 SEK
Videoinstructions to all exercises

Instant access to program

Access online and Web App
Are you one of those people that scroll to the bottom?  Then I will quickly sum the Calisthenics Foundation Program up for you. This program has carefully selected exercises and routines that make it easier for you to train foundational Calisthenics exercises. Are you ready to build strength, endurance get improve your technique with Calisthenics, don't want, join today! 
For only 399 SEK you get access to a complete workout program online with warm-ups, carefullty planned sessions, video instructions as well as Web App.