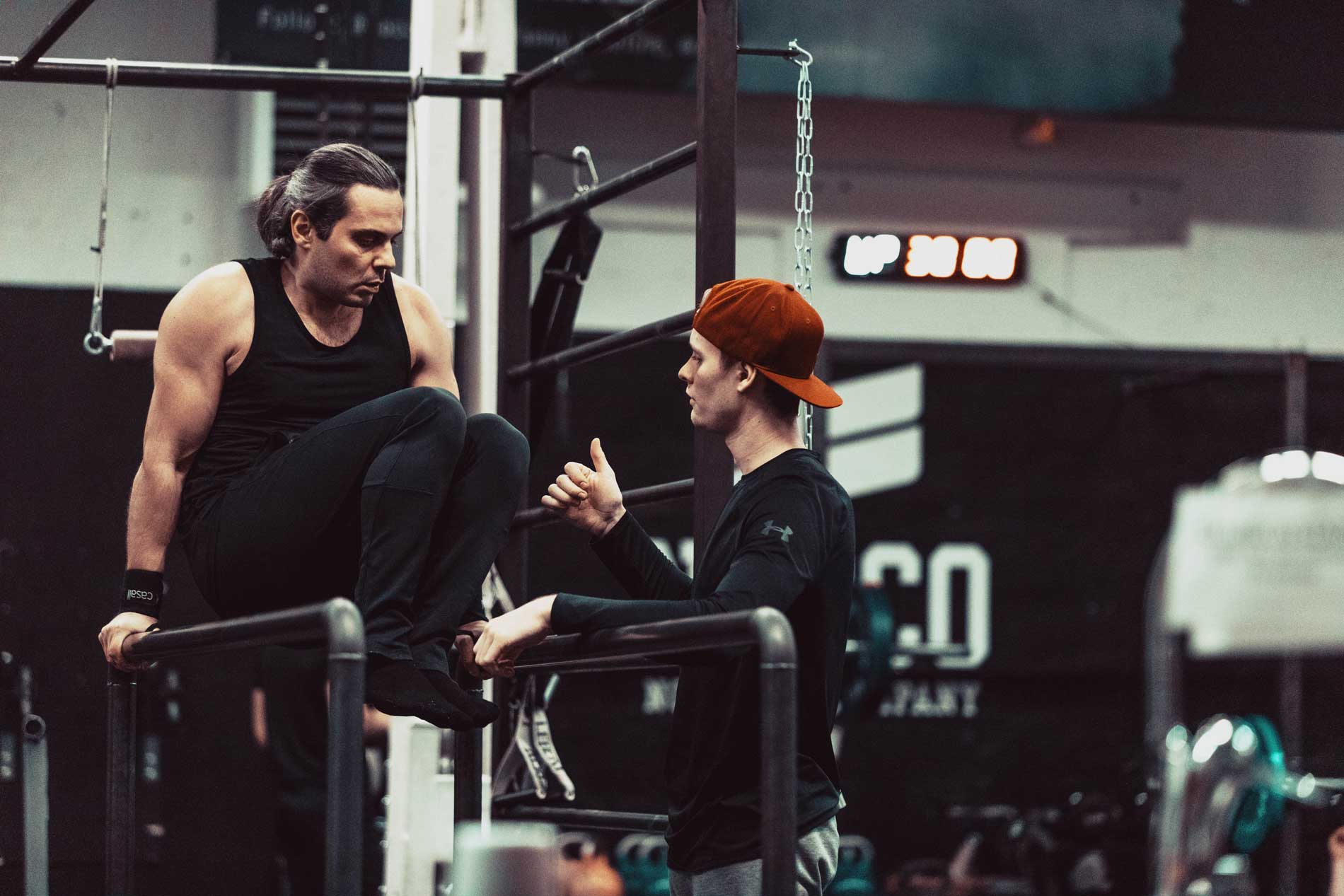 A challenging workout focusing on Calisthenics and bodyweight training. We train with the body as resistance in exercises like pull ups, dips, handstands, push ups and both explosive and static movements. The class begins with warm-up then a workout with nine exercises, like a circle routine. Exercises are progressive and can be adapted to your individual level.
Wednesday: 17:30 - 18:30
Sunday: 16:00 - 17:00
Sunday: 17:15 - 18:15
An informative class where we focus on specific movements in Calisthenics. We break down complex exercises in Calisthenics, like Handstand, Strict Muscle-Up, Front Lever, Back Lever etc. We train various progressions, techniques and drills to strengthen the muscles and muscle-memory needed to perform the exercises. 
Calisthenics exercises are progressive and can be adapted to your individual level.
Monday: 17:30 - 18:30
Wednesday: 19:30 - 20:30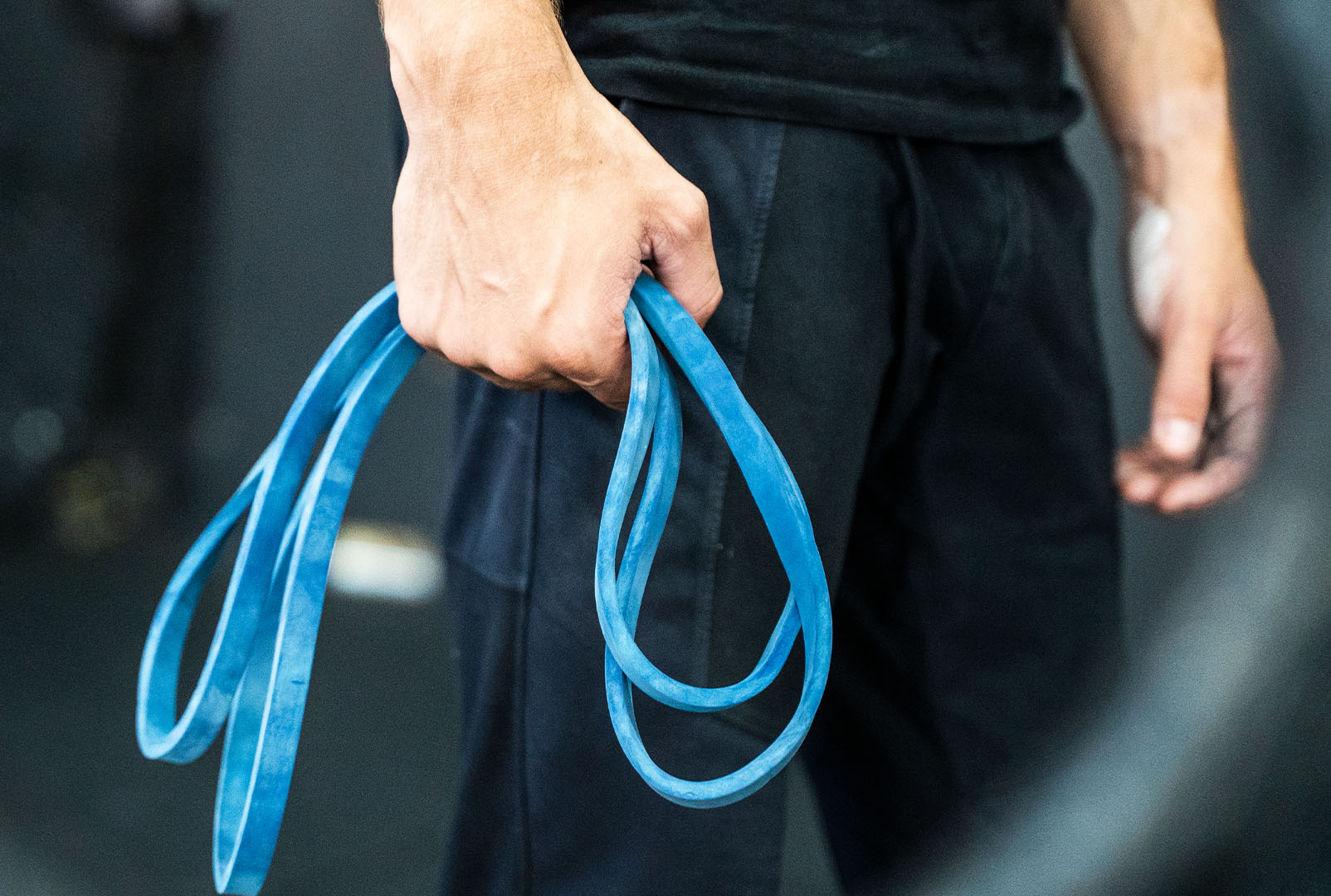 Want to try a session? Purchase a clipcard or drop in!
THE STUDIO
Studio Extremfabriken, Fridhemsplan
What do our participants say?
Alltid så bra tips och övningar från bästa Douglas 🌟 rekommenderar starkt att pröva denna roliga träningsform och fler pass skulle uppskattas OTROLIGT!
Rosana
Calisthenics Teknik
Första teknikpasset som hölls av Douglas. Fokus på en specifik övning med teknik och styrkedel för stärka de muskler som krävs för att så småningom bemästra övningen. Toppen som alltid! 🤩
Great warm-up and structure. Lots of focus on technique. Really great coach who's very pedagogical and help you perform each exercises with correct form. You definitely work a sweat up!
Top class and top trainer. Best part of my 2020!
Really nice as always! The theme today was handstand - got great feeling of getting close thanks to Douglas' wonderful guidance 🙏👌
Första gången på Calisthenics - lika tufft som servat kul! Tack för all bra pepp & tips, Douglas! Ska absolut gå på ett teknikpass för att förbättra greppstyrkan🙌🏽
Amazing and super hard work!! Douglas is great and always makes sure to go through the techniques before each exercise. 💯
Top trainer! Thanks Douglas for always helping me punching through the glass ceiling!
Mikaela
Calisthenics Teknik
Douglas är inspirerande och pedagogisk, så bra! 🌟
Dessa pass är bland de bästa på Bruce! Douglas är kanon 😇
Grymt pass som alltid av stjärncoachen Douglas 💪🏼💯 nya övningar man tar med sig och inspireras av till sin egna träning 🌟 stort TACK! 😍
Alltid bra övningar som både förbättrar både teknik och styrka. Douglas är en riktigt bra coach som peppar och ger tips för att man ska få ut det mesta av varje pass och ständigt utvecklas👌🏼✨
Löve it!! Bra och tung mix övningar 👌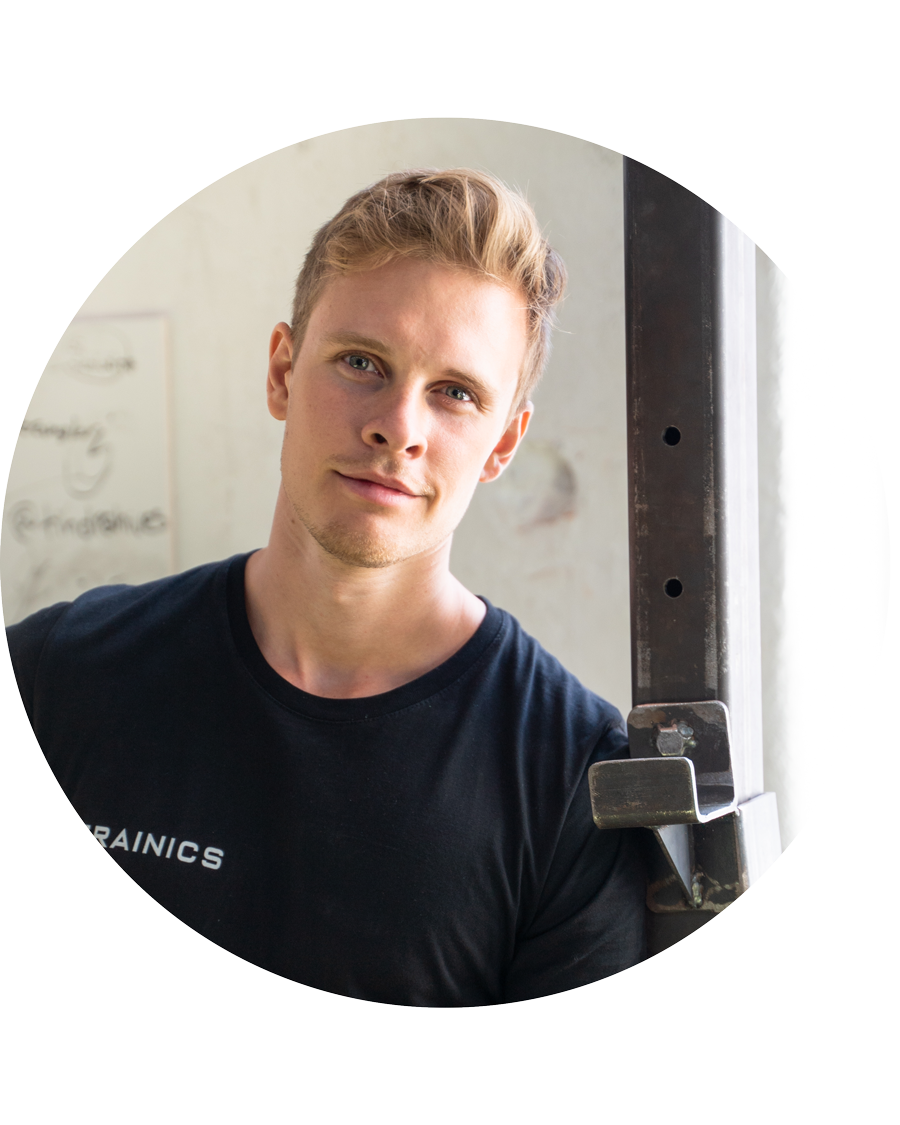 For me training is about mastering your own bodyweight in both simple and advanced movements. To dare push limits and challenge what you think is possible. Calisthenics has helped me get both stronger physically and as a person.
Together we set goals that you want to reach and the plan to get there. No matter if you want to learn to do muscle-ups, develop your technique in Calisthenics or prepare for competition. We train your strength, mobility, endurance and what is needed to reach your goals.
My philosophy is all about training with exercises that involve the whole body. Training should be fun, challenging and developing. The feeling to learn something new is unbeatable. Dare to try, challenge yourself and give it time and lots will happen.
Do you want to start train Calisthenics, do your first chin-up or train your base strength? Together we find a plan to take the steps to achieve your goal. With me you will perform Calisthenics exercises that improve your strength, balance, mobility and develop your awareness in your training.
Updated prices from 01/08/2021