Go further in your training with the help of PT Online
PT Online is perfect if you want to take your training to the next level with Calisthenics, no matter where you are. Train at a gym, outdoors or from home with a clear structure, coaching and training program uniquely designed based on your needs and goals.
Unique Training Program
We create tailor-made programs for you
Instructional videos
Videos to the exercises to perform them correct
Exclusive coaching
Feedback and coaching via WhatsApp
Tests and updates
Tests and updates to your training program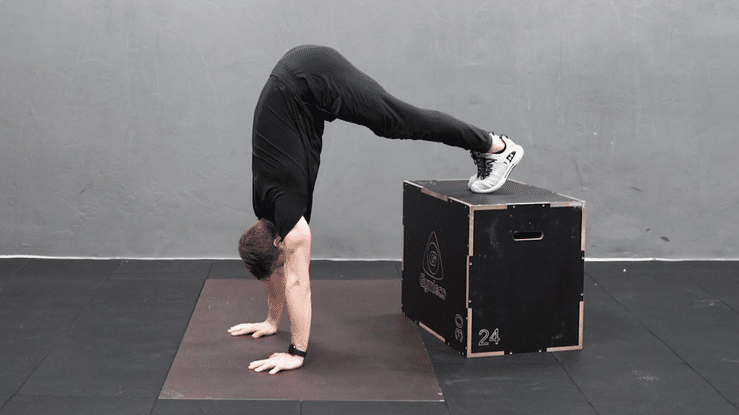 Training program, technique and coaching online
Get stronger, flexible and learn new moves that revitalizes your training, no matter your location. We carefully create training programs tailor-made for you with Calisthenics exercises. PT Online helps you structure your training and develop in both technique, knowledge and get motivation. Perfect no matter if you're a beginner, training on a regular basis or is an athlete.
Get further with proven strategies and training plans
Are you a beginner?
(Trained 0-2 years)
We help you get started and get a clear structure in your training, with effective and safe methods. We've done the mistakes and know what's needed to succeed. You follow the plan, we handle the rest.
Are you intermediate?

(Trained 2-5 years)

If you've been training Calisthenics regularly for a time but don't see results, then PT Online will give you a boost. Learn new techniques, Calisthenics exercises and strategies to get further.
Are you advanced?
(Trained +5 years)
You've been training Calisthenics for a long time and aim high but realize you need expert help to go further. We guide you through new movements, analyze and teach you new techniques.
Choose a plan that fit you. What do you need help with? We offer PT Online Base, which mainly helps with training program and PT Online, if you want to get max out of your PT with coaching and feedback online. You choose what's most important for you. You can always upgrade to Pro. Read more here.  Plans are minimum one training period of three months at a time. 
What happens after the purchase? We contact you via email with questions to answer about your goals, training history, how often you can workout etc. For PT Online Pro we book a first consultation over WhatsApp. No matter the plan you will be asked to perform and record a few exercises. The tests is the base for your training program. You get your first training program within five work days after that you've sent the first tests over WhatsApp/email. 
Step 3 - Train and Get Coaching
Train after the program, with at least 2-3 workouts per week. The program will be avaliable in a PDF file with instructional videos attached. For PT Online Pro får du personlig och regelbunden kontakt med din tränare som har stenkoll på dina behov, mål och utveckling. Tillsammans kollar vi på dina videos och analyserar teknik, ger feedback och tips samt nya utmaningar och rutiner att träna på.
After a training period (three months) we repeat the initial tests to match your next workout program with your progress. For every new workout program you get new exercises which makes the training fun and exciting. Step tree and four is repeated for as long as you choose to continue with PT Online Base or Pro.
1000 SEK /month
Subscriptions for at least 3 months.
1500 SEK /month
Subscriptions for at least 3 months.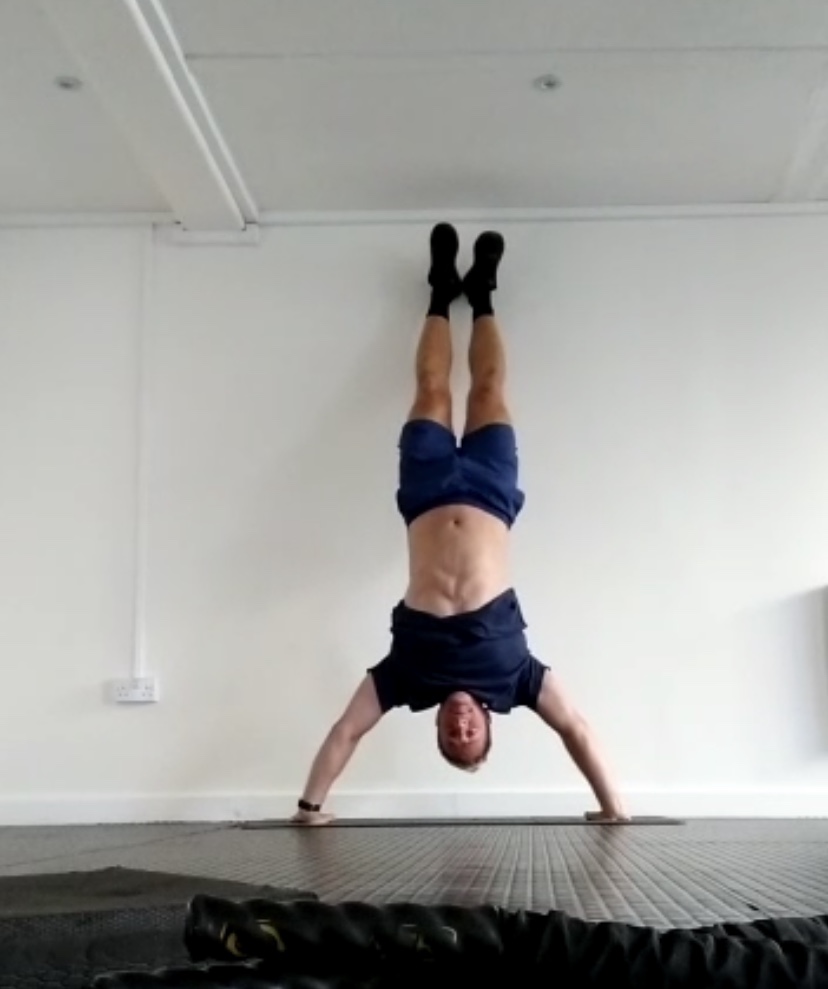 Simon Falla
"If you are interested in advancing your calisthenics training or obtaining a specific calisthenics goal, then I thoroughly recommend Douglas as a coach. I approached Douglas to help me reach a long term personal goal, being a a strict wall handstand push up, in addition to building up some general strength. Through some preliminary dialogue and testing, Douglas was able to pin point my areas of strength, but more importantly my areas of weakness, that were holding me back from achieving my goal. Douglas designed a programme that focused on fixing my weak points, whilst building strength with a focus to reach my goal. Fast forward 6 months of following Douglas's programming, which Douglas varied as I reached certain targets, and I reached my calisthenics goal of a strict wall handstand pushup. Douglas genuinely cares about his clients, checking in every week, sending you tips and insights on how to improve your form. He is quick to respond to any questions, that you may have and always has encouraging words to say. Thank you Douglas for helping me reach my goal!"
Why Calisthenics and Bodyweight training?
We base our training philosophy on Calisthenics and bodyweight training which challenges the body to work as one unit. The training challenges and develop you. You get kicks from learning new moves while building real, functional strength and strengthen both joints and ligaments. 
Bodyweight training challenges and works multiple muscle groups. This leads to a balanced and strong body and strong and durable joints in relation to muscle mass. 

Have fun developing awesome skills
The training challenges and boosts your training.

Progressive exercises for all levels
Calisthenics training is progressive, for your level.

Functional and balanced strength
With Calisthenics you get better body control and strength.

Build bullet-proof joints & ligaments
Bodyweight training strengthen your muscles, joints and ligaments.
What do our athletes say?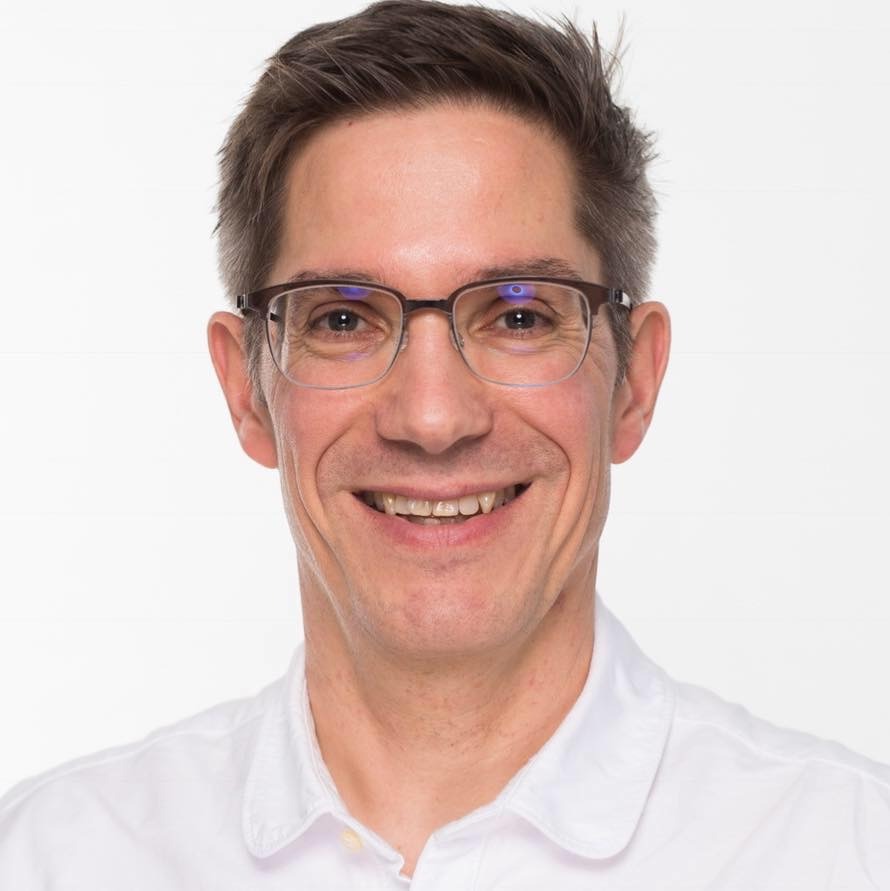 Frank Iller
Six Group
"When I started out with training I was in the gym but thanks to Douglas I am now able to focus on doing more bodyweight training and I have made great progress so far with my push-ups, pull-ups, overall explosiveness and handstand. Im over 50 years old and feel younger than ever!"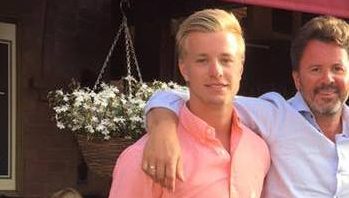 Sebastian Johansson
Pro Handball Player
"I've learned how to properly warm-up before my training to active the bigger and smaller muscles I never got warm before, my core has become much stronger and I feel that my lower back is stronger than ever! I think Douglas is a great personal trainer and coach and gave me lots of help!"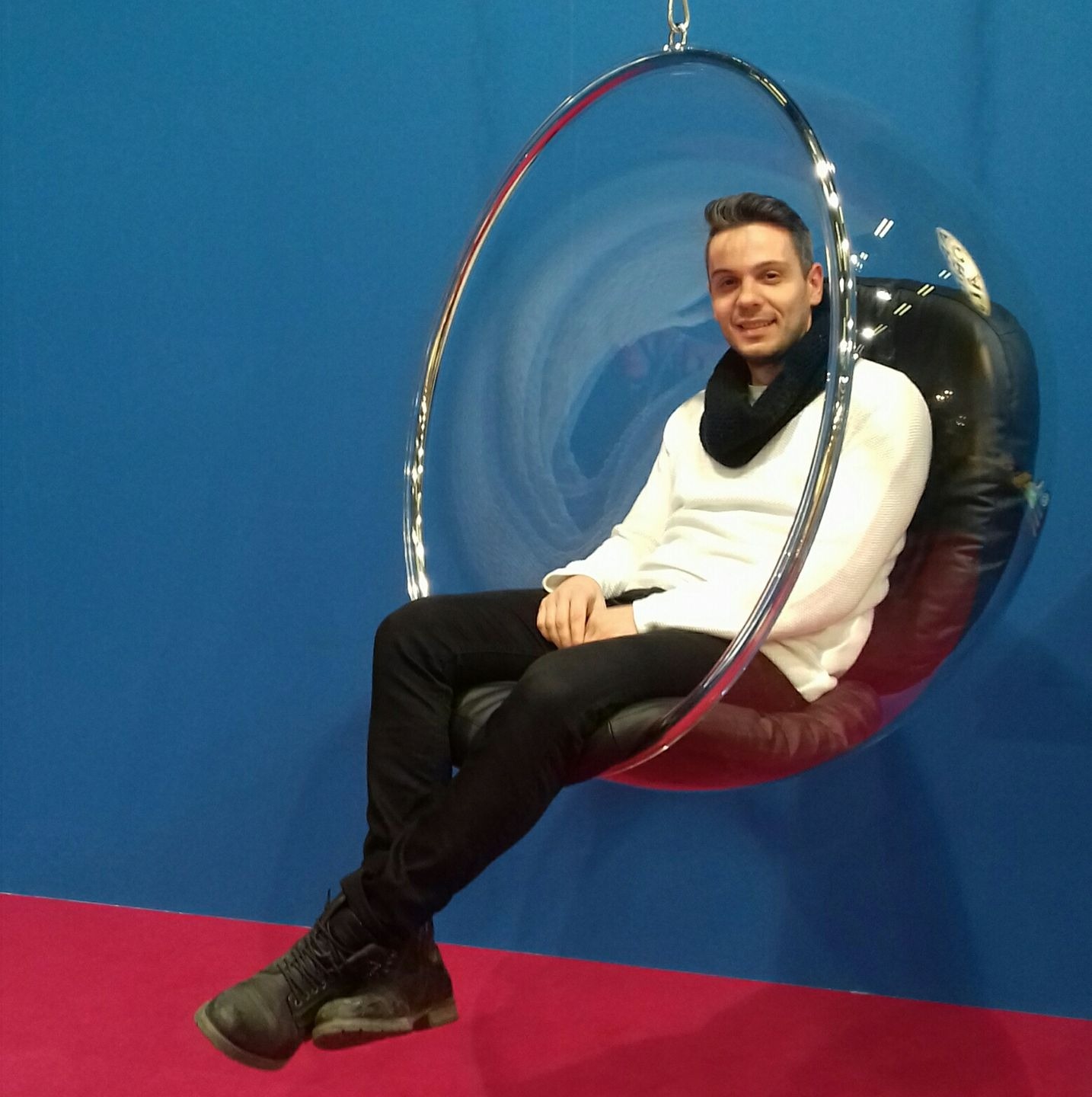 Stelios Kostakis
White Architect
"Douglas is a skilled coach who has the ability to build a training program focused on your own goals as well as to adjust it depending on your progress. We've been training for about a year now, i'm super happy with it!"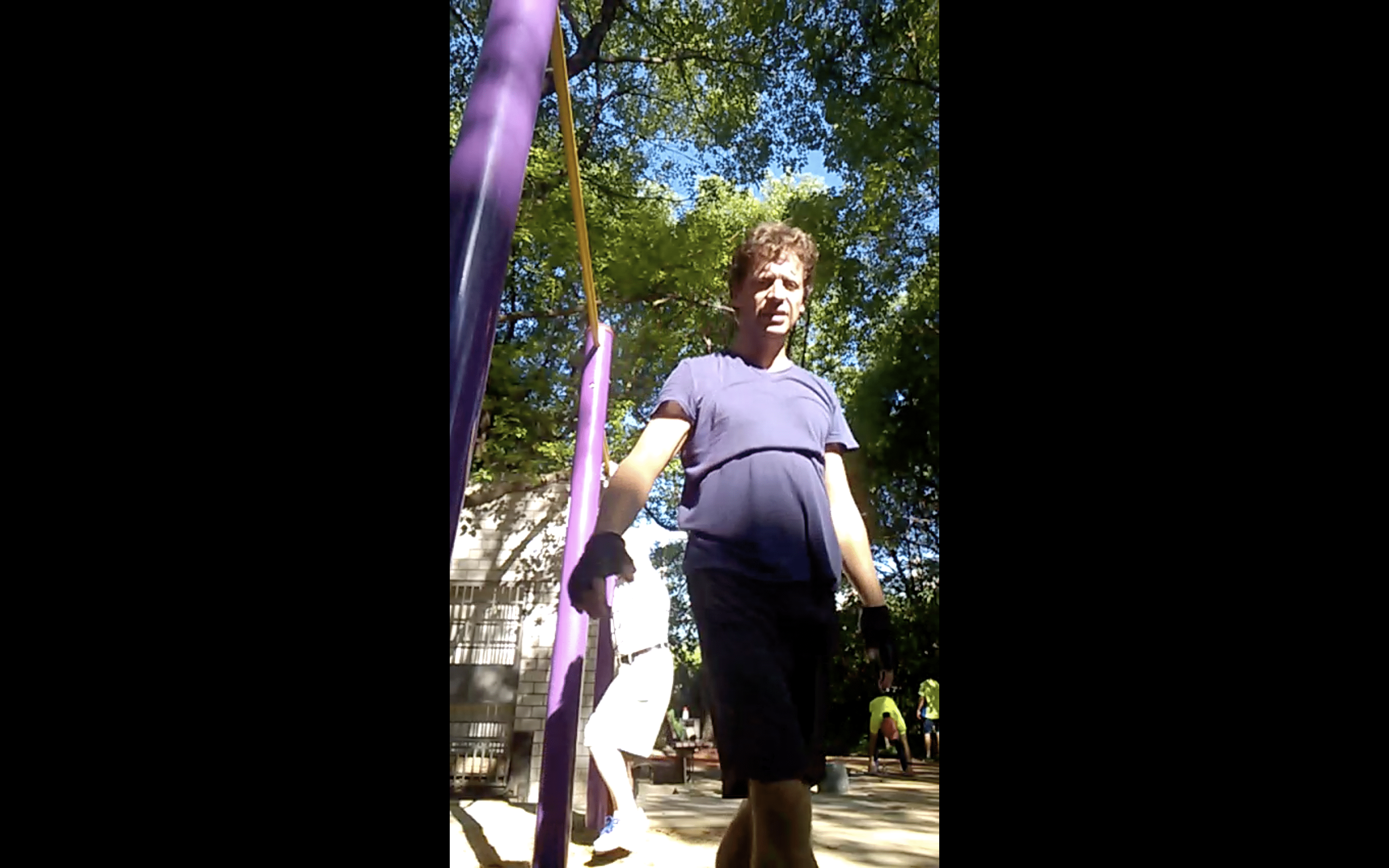 Mauricio Cardenas
Freelance Architect
"The program Douglas created for me was 100% tailor-made to meet my level and during our training he gave me interesting tips and ideas. I enjoyed that heh gave me very clear explanations to the training. He is total dedication to the training he provides. He pushed me and helped me tons!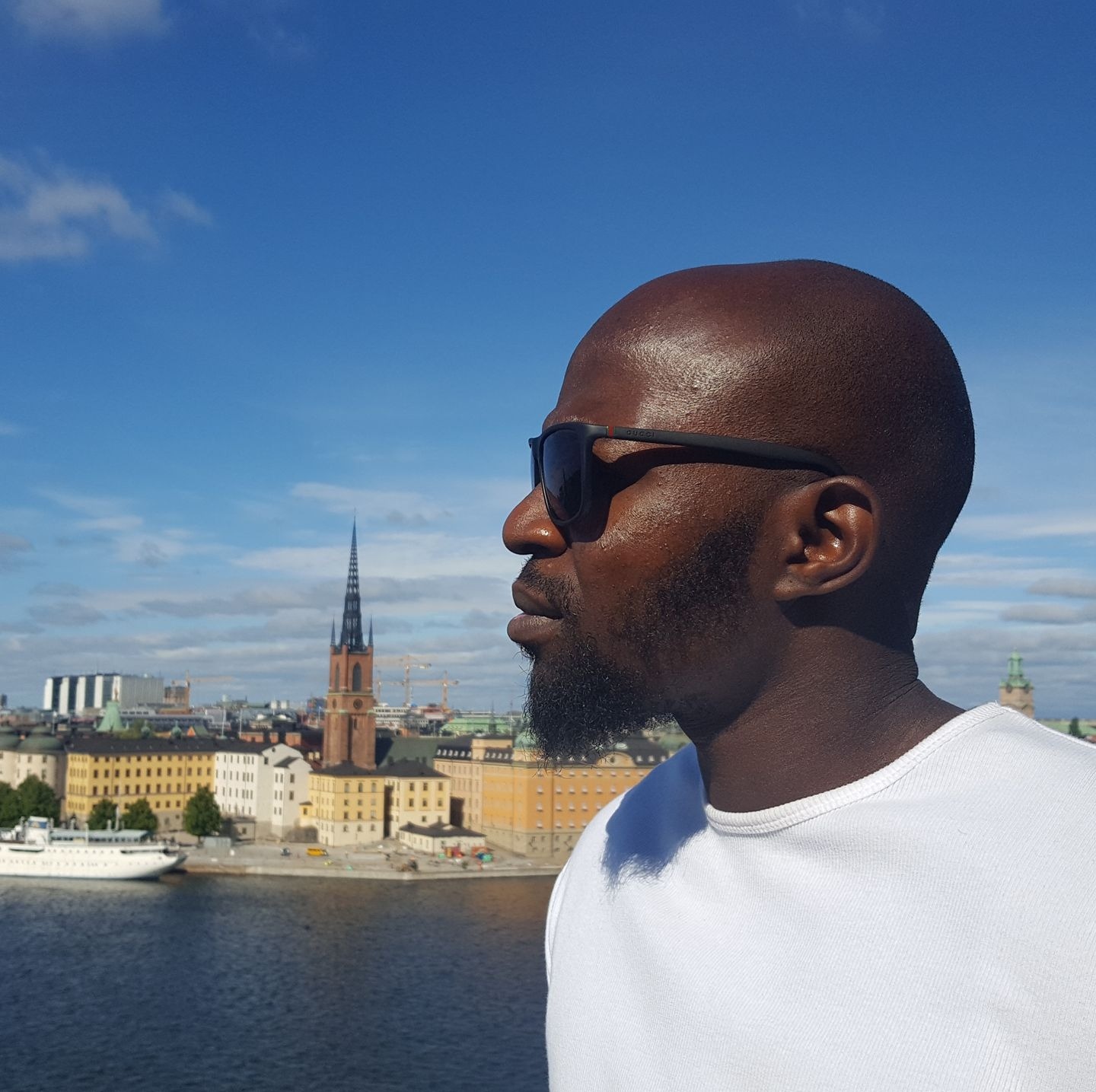 Dudley Wacha Okot
Office Worker
"The programs that Douglas set up for me were perfect for my needs in the sense of strengthening my techniques for the front lever which I'll focus more on these next months and an overall strength. So would I recommend Douglas? Most definitely.​"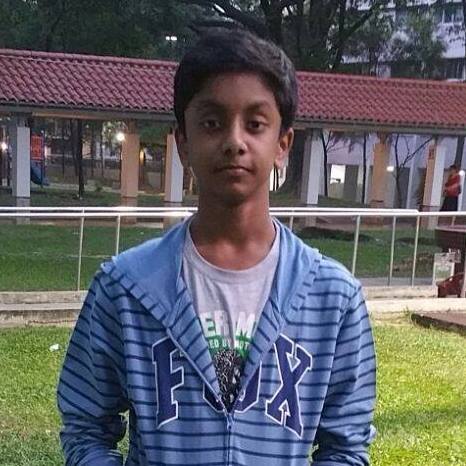 Dharshak Sathavahana
Student
"Douglas makes sure you are doing well and constantly checks on your performance . Be it an injury or additional advice, he is always providing information and guidance. To anyone who wants to start on calisthenics, Douglas is the best coach out there.​"
Choose the plan that fit you
Minimum limit to start is one training period of three months. One months notice. PT Online is approved in the Swedish wellness grant. See terms and conditions.