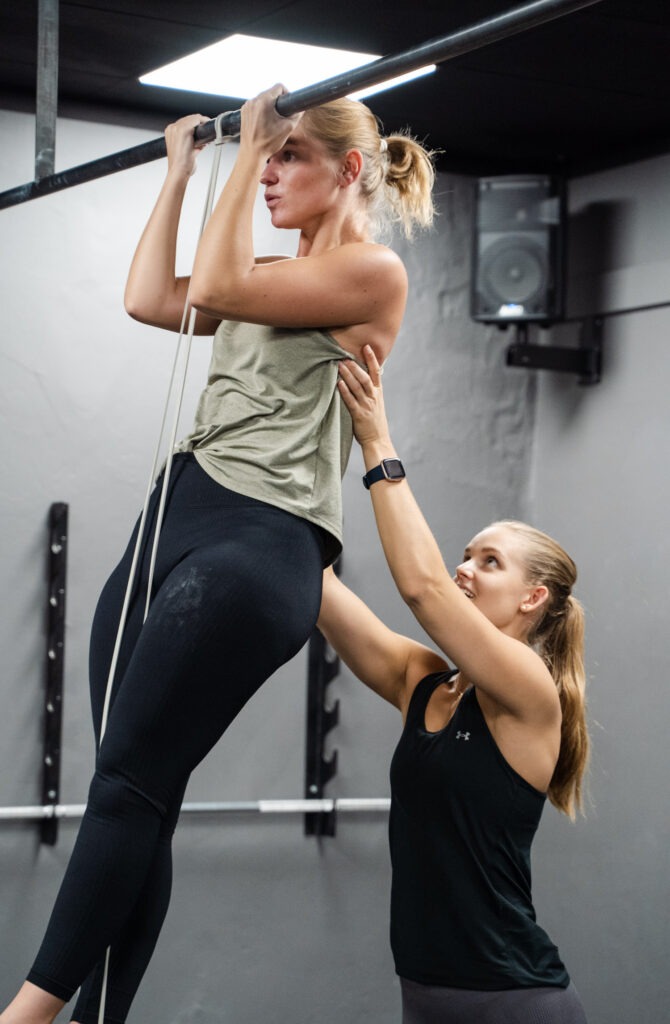 PT DUO - Personal training for two
PT DUO är för dig och en vän/partner som vill träna tillsammans med en licenserad PT.  Dela träningsresan med någon som brinner för träning lika mycket som du eller någon som har liknande träningsmål. Här har ni möjlighet att bli starkare och lära er nya övningar med peppen från både din vän/partner och en professionell tränare.  
During the PT DUO sessions, we have full focus on you. We help you find the right technique in different exercises and practice your goals and what you need. You will become more aware of your training and receive tips and advice directly on site from one of our personal trainers. In addition, we can clearly see what exactly you need to train on to develop and reach your training goals.
What some of our clients say
Since I started training with Douglas, I have felt a huge development in my training. Douglas has the ability to demonstrate and explain exercises in an educational way and to see and correct details while performing a challenging workout to build technique and strength. It has led to faster progress and higher motivation in all my training and I am closer to my goals than I have ever been before!
I can highly recommend Trainics if you want help reaching your goals when it comes to training. Since I started training with Sabina, I have really felt such incredible development. She is a fantastic coach and extremely professional. She adapts the training based on your conditions and goals and goes all in to make you feel motivated. She always inspires and spreads positive energy. Would never have come this far if it were not for her.
Douglas is a great coach and listens to what I as a customer ask for. He is always happy, positive and peppery. After driving with various PTs over the years, he is the one who made me not give up and also gave me tools to be able to train myself, which has been my great weakness. He does not bother about it, he is incredibly knowledgeable and makes training fun I can only warmly recommend Douglas!
I was looking for a competent person who could help me supplement my existing training and learn to find muscles I suspected I had but failed to activate. After three months, I'm sure I found the right one. The progression in the exercises Douglas gives is cruel and I get exercise pain in the strangest places.If you want to learn or get better at various bodyweight exercises and get stronger, this is a really good way. No quick-fix, hard work but really recommended! "
I have been training in gyms for years, but after a PT session with Douglas I was hooked with calisthenics. Professional, driven and a lot of knowledge. I ve been training for 5 month with Douglas now and the results are amazing. My goal was to achieve mobility, more body control and to learn new skills.
When I started out with training I was in the gym but thanks to Trainics I am now able to focus on doing more bodyweight training and I have made great progress so far with my push-ups, pull-ups, overall explosiveness and handstand. Im over 50 years old and feel younger than ever!
Sebastian Johansson
PT Klient
I've learned how to properly warm-up before my training to active the bigger and smaller muscles I never got warm before, my core has become much stronger and I feel that my lower back is stronger than ever! I think Trainics are great personal trainers and coachs and gave me lots of help!
Why Calisthenics training?
Vi baserar vår träningsfilosofi på Calisthenics, vilket utmanar kroppen att jobba som en enhet. Träningen både utmanar och utvecklar dig. Med Calisthenics får du bättre kontroll över din kropp, utvecklar verklig funktionell styrka och lär dig samtidigt övningar du kanske inte trodde att du skulle klara av.
Vi lägger stor vikt vid säker träning med god form och teknik som gör att du blir stark inifrån. Vi fokuserar på progressioner för specifika Calisthenics skills men även basövningar, viktade Calisthenics övningar, mobilitet- och rörlighetsövningar.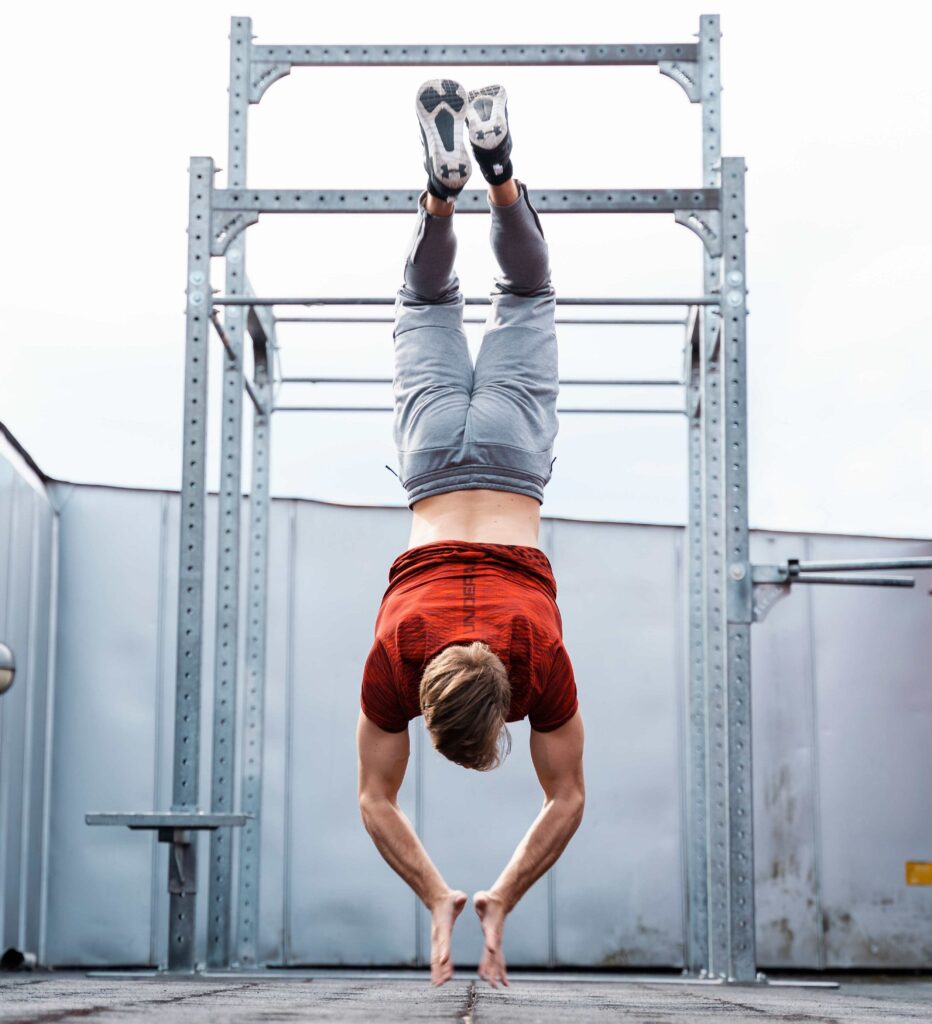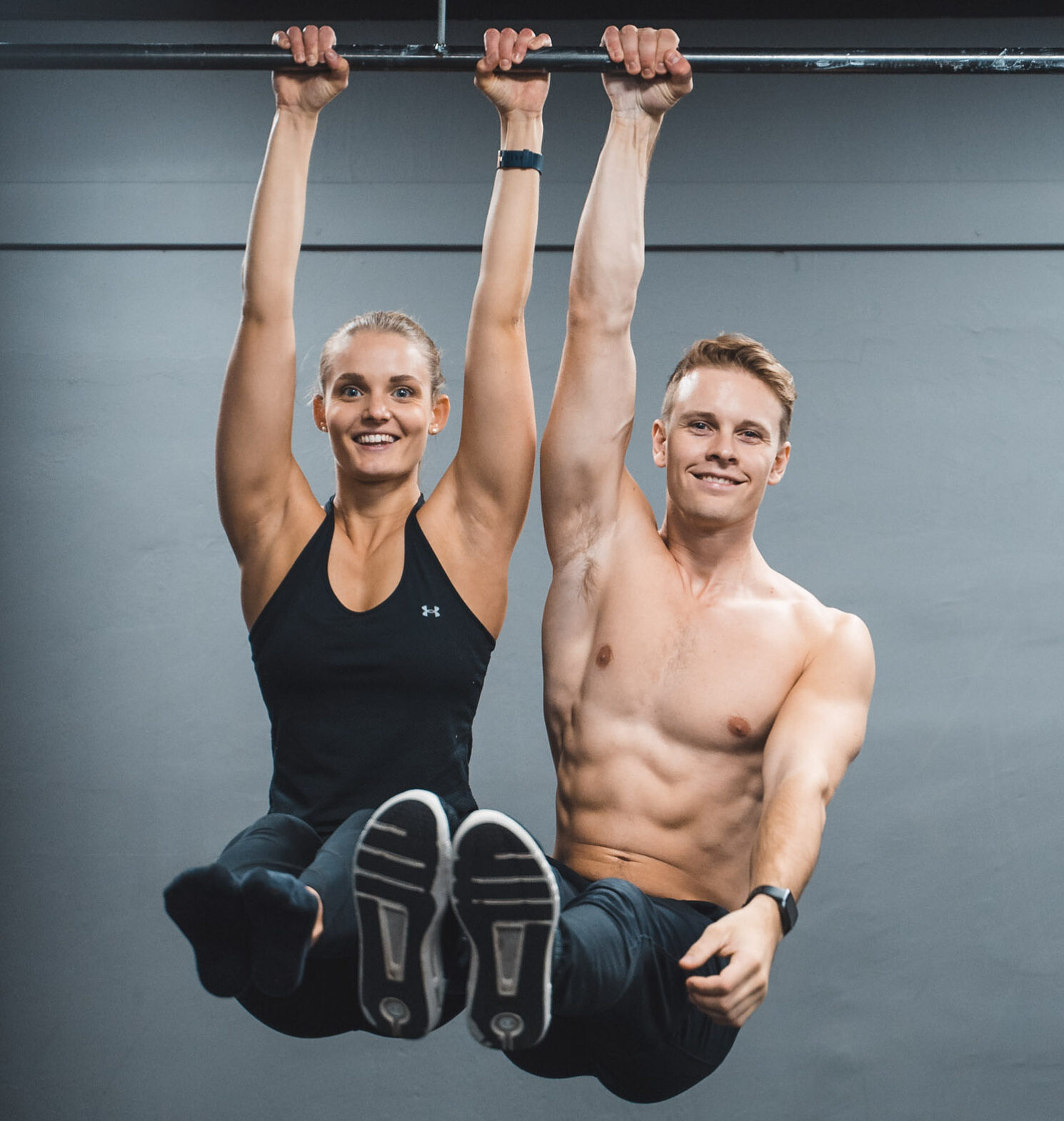 For us training is about mastering your own bodyweight in both simple and advanced movements. To dare push limits and challenge what you think is possible. Calisthenics has helped us get both stronger physically and as a people.
Together we set goals that you want to reach and the plan to get there. No matter if you want to learn to do muscle-ups, develop your technique in Calisthenics or prepare for competition. We train your strength, mobility, endurance and what is needed to reach your goals.
– Sabina Zwedberg & Douglas Ekermark
Aktuella priser från 01 aug 2021
PT 1 Session
Pay As You Go
PT 10 Sessions
Can split payments
PT 20 Sessions
Can split payments
PT 30 Sessions
Can split payments
All prices are inclusive of 6% VAT.
Skicka in din förfrågan om PT DUO. Anmälan är ej bindande. Vi kommer höra av oss till dig inom kort. Se till att din mail stämmer. 
Our PT Packages are approved for wellness via ePassi and Actiway.