PERSONAL TRAINER IN STOCKHOLM
We specialize in teaching Calisthenics and bodyweight training och få både nybörjare och erfarna att bemästra nya rörelser de inte trodde att de skulle klara av. Oavsett om du vill bli starkare och rörligare eller om du vill lära dig avancerade rörelser som muscle ups, front lever eller human flag, så hjälper vi dig att nå dit med personlig träning. Calisthenics is for everyone regardless of age or experience.
WHAT DOES A SESSION WITH A PERSONAL TRAINER LOOK LIKE?
Together with your personal trainer, you will get to practice various exercises, techniques and progressions to reach your goals. 
The trainer sets up the PT session based on your level, with specific exercises and tips that you just need to develop in your training. 
With us, you can train with a focus on getting strong in your own body with body weight training regardless of level, or get more specific help to train and develop in exercises such as handstands, pull ups, muscle ups, front lever or the like.
55 min PT session
PT Bi-Weekly
Flexible booking with your PT
24 h cancelation policy
Renews every 2 clips
No binding times, only completion of current clips
(950 kr / clip)
55 min PT session
PT once a week
Flexible booking with your PT
24 h cancelation policy
Renews every 4 clips
No binding times, only completion of current clips
(950 kr / clip)
55 min PT session
PT two times a week
Flexible booking with your PT
24 h cancelation policy
Renews every 8 clips
No binding times, only completion of current clips
(950 kr / clip)
25 min PT / session
Get all the benefits of training with a PT with a 25 min really effective session
(750 kr / single clip)
85 min PT / session
Get even more out of your PT session, perfect if you've already been training for a while
(1450 kr / single clip)
THIS IS WHAT OUR CLIENT SAYS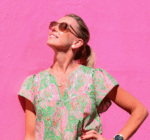 Maria
PT KLient
Amre har varit min tränare i drygt 2 år nu och det ger mig stor glädje att rekommendera Amre som tränare. Han har en otrolig kunskap och expertis om allt som gäller hälsa, kost, muskler och leder. Han skräddarsyr träningen utefter dina förutsättningar och mål. När vi började träna hade jag inte tränat styrketräning på flera år efter ett diskbråck och jag var inte i mitt livs bästa form efter nyss fyllda 45 år. Från början hade jag inga klara mål förutom att bli starkare och friskare men Amre föreslog att vi skulle fokusera på styrka och rörlighet. Han förstår mina styrkor och svagheter och föreslår justeringar för att formen och risken för skador ska minimeras. Han motiverar mig att gå utanför min bekvämlighetszon och inspirerar mig att prova nya typer av övningar.  Jag är stolt över mina framsteg och det glädjer mig att kunna dela min framgång med Amre eftersom jag vet att han stödjer mig till 100%. Amre är en positiv, varm och omtänksam person som blivit en förtrogen vän. Tack vare hans inspiration och coaching är jag numera i ett av mitt livs bästa form och jag känner inte längre några begränsningar för vad som är möjligt. Amre, du är bäst!
Alex Schuber
PT KLIENT
Can't help but recommend Trainics, Douglas is an incredibly good coach who is enthusiastic, educational, inspiring, dedicated who always has a positive energy that is contagious. Regardless of what level you start at, you get a really good approach based on your previous experience in training and what goals you have that you want to achieve. PT sessions with Douglas are very effective due to his ability to provide clear instructions and tips to help one reach their goals. I have been training with Douglas since April 2019, during that time I have seen progress that I did not think was possible before. So I'm incredibly happy and grateful that I found Trainics.
Natalie Afsarinejad
PT KLIENT
I've had Sabina as a personal trainer for over six months. During this time she has setup well planned training sessions with high variety, and with a focus on using the correct technique. There are clear and tangible outcomes of the workout sessions and with support and encouragement, I managed to bridge my barriers of what I thought was possible, increased both strength and flexibility, eliminated back, shoulder and knee pain. In addition, Sabina creates a fun and positive atmosphere and yet pushes me to continuously develop. I strongly recommend Sabina as a personal trainer as she is by far the best one I've come across.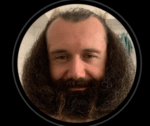 Kamil
PT klient
Jag har tränat med Amre som PT i två år. Han har hjälpt mig otroligt mycket och lagt upp mina Calisthenics program med väldigt bra progression. Inom loppet av ett år så gick jag från att knappt orka hänga med min egna kroppsvikt till att klara 10 pull-ups och ha allmänt mycket bättre kroppskontroll. Tack vare Amre så gick en av mina life goals i uppfyllelse. Jag kunde springa hela Toughest loppet och klara alla hinder. Värt investeringen och man får kunskap att ta med sig i träningen resten av livet.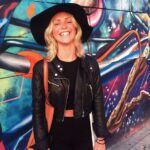 Emmy Vartiainen
PT KLIENT
I can highly recommend Trainics if you want help reaching your goals when it comes to training. Since I started training with Sabina, I have really felt such incredible development. She is a fantastic coach and extremely professional. She adapts the training based on your conditions and goals and goes all in to make you feel motivated. She always inspires and spreads positive energy. Would never have come this far if it were not for her.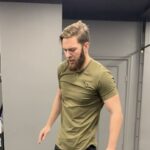 Pontus Hoback
PT KLIENT
I have been training in gyms for years, but after a PT session with Douglas I was hooked with calisthenics. Professional, driven and a lot of knowledge. I ve been training for 5 month with Douglas now and the results are amazing. My goal was to achieve mobility, more body control and to learn new skills.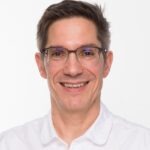 Frank Iller
PT KLIENT
When I started out with training I was in the gym but thanks to Douglas I am now able to focus on doing more bodyweight training and I have made great progress so far with my push-ups, pull-ups, overall explosiveness and handstand. Im over 50 years old and feel younger than ever!
MEET OUR PERSONAL TRAINERS
Read about our calisthenics trainers
With many years of experience in Calisthenics and strength training, Amre has helped many clients achieve their training goals. Whether you want to learn pull ups, muscle ups, front or back levers, he will guide you to get there. 
Sabina has helped many to develop strength and mobility with Calisthenics. She helps both beginners and those with more experience develop in their training and cope with exercises they have long wanted to know with a focus on both mobility and strength.
Make sure your email / number is correct, and we'll get back to you within 24 hours.