Vill du klara av att göra din första pull up? Lära dig att göra en muscle up? Eller få en personlig introduktion till Calisthenics? Personlig träning är ett bra sätt att ta sin träning längre. Du jobbar tillsammans med en av våra erfarna tränare som ger dig feedback, övningar och verktyg som just du behöver för att utvecklas och nå dina mål.
650 kr / tillfälle månadsvis
750 kr / ett tillfälle
( Du väljer själv hur många gånger per månad som du vill träna och betalar dessa månadsvis.)
För dig som vill ha fördelarna av personlig träning men har ont om tid. Tänk dig 25 min handstående, muscle up träning, mobilitet, eller ett 25 min styrkepass. Vi kan antingen fokusera mer på en övning, gå igenom olika övningar eller göra ett lite mer högintensivt träningspass, beroende på dina mål.
950 kr / tillfälle månadsvis
1050 kr / ett tillfälle
(Du väljer själv hur många gånger per månad som du vill träna och betalar dessa månadsvis.)
Vårt mest populära PT upplägg. Anpassat för att hinna med ett helt träningspass med feedback och övning. Vill du lära dig att balansera på händer, göra muscle ups, bli rörligare eller bli starkare med Calisthenics. Vi anpassar upplägget utefter dig och dina mål.
1350 kr / tillfälle månadsvis
1450 kr / ett tillfälle
(Du väljer själv hur många gånger per månad som du vill träna och betalar dessa månadsvis.)
Det här är för dig som vill få ut mer av ett och samma tillfälle och som redan tränat ett tag. Här har du möjlighet att lära dig mer, få tid att öva på specifika övningar och träna på fler rörelser. Detta ger även tid till att få fler frågor besvarade och få mer feedback.
TA MED EN VÄN TILL PT PASSET
Ta med en vän för 500 kr per tillfälle (kostnaden anpassas till passets längd).
Genomsnittsbetyg 5/5 av klienter
Alex Schuber
PT KLIENT
Can't help but recommend Trainics, Douglas is an incredibly good coach who is enthusiastic, educational, inspiring, dedicated who always has a positive energy that is contagious. Regardless of what level you start at, you get a really good approach based on your previous experience in training and what goals you have that you want to achieve. PT sessions with Douglas are very effective due to his ability to provide clear instructions and tips to help one reach their goals. I have been training with Douglas since April 2019, during that time I have seen progress that I did not think was possible before. So I'm incredibly happy and grateful that I found Trainics.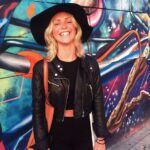 Emmy Vartiainen
PT KLIENT
I can highly recommend Trainics if you want help reaching your goals when it comes to training. Since I started training with Sabina, I have really felt such incredible development. She is a fantastic coach and extremely professional. She adapts the training based on your conditions and goals and goes all in to make you feel motivated. She always inspires and spreads positive energy. Would never have come this far if it were not for her.
Natalie Afsarinejad
PT KLIENT
I've had Sabina as a personal trainer for over six months. During this time she has setup well planned training sessions with high variety, and with a focus on using the correct technique. There are clear and tangible outcomes of the workout sessions and with support and encouragement, I managed to bridge my barriers of what I thought was possible, increased both strength and flexibility, eliminated back, shoulder and knee pain. In addition, Sabina creates a fun and positive atmosphere and yet pushes me to continuously develop. I strongly recommend Sabina as a personal trainer as she is by far the best one I've come across.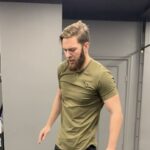 Pontus Hoback
PT KLIENT
I have been training in gyms for years, but after a PT session with Douglas I was hooked with calisthenics. Professional, driven and a lot of knowledge. I ve been training for 5 month with Douglas now and the results are amazing. My goal was to achieve mobility, more body control and to learn new skills.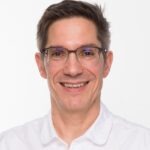 Frank Iller
PT KLIENT
When I started out with training I was in the gym but thanks to Douglas I am now able to focus on doing more bodyweight training and I have made great progress so far with my push-ups, pull-ups, overall explosiveness and handstand. Im over 50 years old and feel younger than ever!
My wife and I bought ten clips of Trainics PT-DUO concept. We are very happy with all the training advice we received and all the workouts we did with Douglas. He did a really good job of setting passes based on our different conditions and goals, so that we both developed a lot during that period. We highly recommend Trainics for those who want to invest a little extra in their calisthenics training and take their form to the next step.
In February, I finally decided again to begin a healthier lifestyle by becoming more active. [...] I'm now couple of months into my training, I need to say that Douglas from Trainics made me fitter but also made me enjoy sports again. It is incredible to see the progress in such a short time. Therefore, if you are looking for an upbeat, enthusiastic and friendly PT that loves what he does, do not look further because Douglas is the BEST personal trainer Stockholm offers.
Since I started training with Douglas, I have felt a huge development in my training. Douglas has the ability to demonstrate and explain exercises in an educational way and to see and correct details while performing a challenging workout to build technique and strength. It has led to faster progress and higher motivation in all my training and I am closer to my goals than I have ever been before!
Jag sökte en kompetent person som kunde hjälpa mig komplettera min befintliga träning och lära mig hitta muskler jag anade jag hade men inte lyckas aktivera. Efter tre månader är jag säker på att jag hittat rätt. Progressionen i övningarna Douglas ger är grym och jag får träningsvärk på de märkligaste ställen. Vill man lära sig eller blir bättre på diverse kroppsviktsövningar samt bli starkare så är detta en sjukt bra väg. Ingen snabb-fix, hårt arbete men rekommenderas verkligen!
I highly recommend Douglas as PT. He has helped me go from inflexible to cope with more gymnastic exercises in a short time. Douglas is educational, professional and gives keys to how I should develop in my training. If you want to get better at muscle ups or handstands, it is Douglas that you should contact.
Ingen uppsägningstid, endast slutförande av innevarande månad
Every week
Train regularly with your trainer who ensures you reach your goals and gives you the right tools to develop. 
Every other week
Har du koll på vad och hur du ska träna på egen hand och diciplinen att göra arbetet som krävs kan PT varannan vecka vara för dig. 
Monthly
Du får stöd och återkoppling i din träning månadsvis. Din tränare hjälper dig skapa en plan och ni går igenom och tränar på övningar och progressioner på plats.
Registration is not binding. Make sure your email is correct.