TRAIN CALISTHENICS IN STOCKHOLM
A personal training studio and community in Stockholm with focus on Calisthenics and body weight training 
Train strength, technique and balance in various handstand exercises against wall or freestanding
Train on challenging and impressive exercises like levers, planche, human flag and more
Focus on strength and flexibility for legs, shoulders, back and core.
bli EN del av Trainics community
Book a 30 min free meetings with one of our trainers. We help you find a plan based on your goals to get you where you want to go.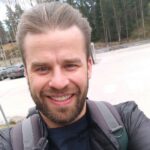 Renatas Mockus
Member
"I've tried many different forms of exercise but none of them were as fun and effective as Calisthenics. Thanks to Trainics, I became both stronger and healthier, got rid of my old shoulder injury and recurring neck problems. I highly recommend Trainics as Douglas is an incredibly talented, educational, enthusiastic and inspiring coach. If you want to get good at handstands, push-ups and all other fun exercises that require a lot of body strength, then this is where you should go. I look forward to every training session with Trainics."
Alex Schuber
Member
Can't help but recommend Trainics, Douglas is an incredibly good coach who is enthusiastic, educational, inspiring, dedicated who always has a positive energy that is contagious. Regardless of what level you start at, you get a really good approach based on your previous experience in training and what goals you have that you want to achieve. PT sessions with Douglas are very effective due to his ability to provide clear instructions and tips to help one reach their goals. I have been training with Douglas since April 2019, during that time I have seen progress that I did not think was possible before. So I'm incredibly happy and grateful that I found Trainics.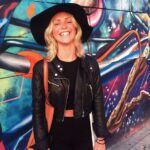 Emmy Vartiainen
Member
I can highly recommend Trainics if you want help reaching your goals when it comes to training. Since I started training with Sabina, I have really felt such incredible development. She is a fantastic coach and extremely professional. She adapts the training based on your conditions and goals and goes all in to make you feel motivated. She always inspires and spreads positive energy. Would never have come this far if it were not for her.
Natalie Afsarinejad
Member
I've had Sabina as a personal trainer for over six months. During this time she has setup well planned training sessions with high variety, and with a focus on using the correct technique. There are clear and tangible outcomes of the workout sessions and with support and encouragement, I managed to bridge my barriers of what I thought was possible, increased both strength and flexibility, eliminated back, shoulder and knee pain. In addition, Sabina creates a fun and positive atmosphere and yet pushes me to continuously develop. I strongly recommend Sabina as a personal trainer as she is by far the best one I've come across.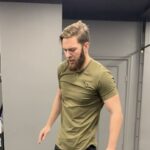 Pontus Hoback
Member
I have been training in gyms for years, but after a PT session with Douglas I was hooked with calisthenics. Professional, driven and a lot of knowledge. I ve been training for 5 month with Douglas now and the results are amazing. My goal was to achieve mobility, more body control and to learn new skills.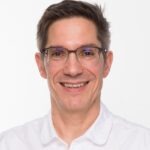 Frank Iller
Member
When I started out with training I was in the gym but thanks to Douglas I am now able to focus on doing more bodyweight training and I have made great progress so far with my push-ups, pull-ups, overall explosiveness and handstand. Im over 50 years old and feel younger than ever!
My wife and I bought ten clips of Trainics PT-DUO concept. We are very happy with all the training advice we received and all the workouts we did with Douglas. He did a really good job of setting passes based on our different conditions and goals, so that we both developed a lot during that period. We highly recommend Trainics for those who want to invest a little extra in their calisthenics training and take their form to the next step.
In February, I finally decided again to begin a healthier lifestyle by becoming more active. [...] I'm now couple of months into my training, I need to say that Douglas from Trainics made me fitter but also made me enjoy sports again. It is incredible to see the progress in such a short time. Therefore, if you are looking for an upbeat, enthusiastic and friendly PT that loves what he does, do not look further because Douglas is the BEST personal trainer Stockholm offers.
Since I started training with Douglas, I have felt a huge development in my training. Douglas has the ability to demonstrate and explain exercises in an educational way and to see and correct details while performing a challenging workout to build technique and strength. It has led to faster progress and higher motivation in all my training and I am closer to my goals than I have ever been before!
Jag sökte en kompetent person som kunde hjälpa mig komplettera min befintliga träning och lära mig hitta muskler jag anade jag hade men inte lyckas aktivera. Efter tre månader är jag säker på att jag hittat rätt. Progressionen i övningarna Douglas ger är grym och jag får träningsvärk på de märkligaste ställen. Vill man lära sig eller blir bättre på diverse kroppsviktsövningar samt bli starkare så är detta en sjukt bra väg. Ingen snabb-fix, hårt arbete men rekommenderas verkligen!
I highly recommend Douglas as PT. He has helped me go from inflexible to cope with more gymnastic exercises in a short time. Douglas is educational, professional and gives keys to how I should develop in my training. If you want to get better at muscle ups or handstands, it is Douglas that you should contact.
Great warm-up and structure. Lots of focus on technique. Really great coach who's very pedagogical and help you perform each exercises with correct form. You definitely work a sweat up!
Viktoria Thim-Nordberg
Member
Well prepared professional and fun sessions. I wouldn't have got these results on my own. Stars!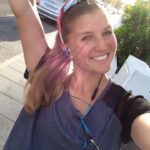 Klara Fuchs
Member
Douglas really is super professional, motivating, friendly and best of all, he's really fun to work with. I learned new things that I didn't think I could, got lots of motivation and got really inspired through his dedication and hard working talent. Thank you for the training!
I had 2x2h PT with Douglas so far, and should say that they were extremely useful for me. I do practice a lot on my own and have quite a good shape, but when a professional like Douglas works with you to fix tiny nuances and details that you have no idea about, it improves your technique and therefore boosts your progress immediately, so your goal is approaching faster than ever. Plenty of insights during the PT plus a follow up with a list of exercises afterwards so I can continue working on my own and not forget anything — till I come to the next PT (I will!). It's worth every single krona paid. I absolutely recommend!
No more sitting idle wishing you'd accomplish things you thought were out of reach. Douglas is extremely compassionate, genuine when giving feedback & encouragement, passionate about every task he undertakes and extremely talented. I was fearful of some things on my own, but with his assistance and encouraging, calm, positive energi I was able to work harder than I thought I could!
Why you should train Calisthenics
In addition to being able to perform incredible movements such as handstands, pull ups, splits and levers, you will become stronger, more mobile and gain improved body control with Calisthenics.
Build strength, develop your mobility and learn skills with group classes in Calisthenics. Complete exercises you previously thought were impossible. Limited spots.
MOSS & NOOR
Skin care products for those who exercise. Hand mousse for hands with calluses, "best in test" deoderant and much more.
KRAFTMARK
Training equipment of high quality. Products to train Calisthenics. Get 10% of with code "TRAINICS".
NAIA THE INITIATIVE
Energy to the workout or daily activities without unnatural addatives or substances. Now in three new flavours.
Try your first class,
right now for free (worth 250 sek)